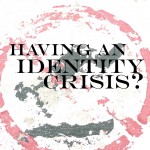 There are a number of jokes that have been circulating the internet and are in little gift books. They are always titled something like, "You know you're _______ if you've ever…", "You know you're a pastor if…", or "You know you're from Chicago if…" or even, "You know you're a redneck if…" One of my favorites talks about how you can identify where a driver is from. If the person is driving with one hand one the wheel and one hand on the horn they're from Manhattan. If they have one hand on the wheel while holding a non-fat double decaf cappuccino, cradling a cell phone, brick on accelerator, gun on lap, they're from Los Angeles. If they're in driving in Los Angeles with both hands on the wheel, eyes closed shut and both feet on the brake they're from Iowa. If they're driving with one hand on a 12oz. double shot latte, one knee on the wheel, cradling a cell phone, foot on the brake, mind on radio game, banging head on steering wheel while stuck in traffic they're from Chicago. My favorite has to be if they're driving a four wheel drive pick-up truck, shotgun mounted in rear window, beer cans on the floor and have raccoon tails attached to the antenna they're from Wisconsin.
See, so many Christians are walking around believing they're something or someone they're not really. You'll hear Christians state they're just sinners—but forgiven. While it is true we are forgiven, once we are included in Christ, where in the Bible does it state that we are sinners?? Imagine with me for a moment that you were a monkey—now for some of you that's not that much of a stretch maybe… but just bare with me—imagine that you are a monkey. Now what if you were a monkey who thought it was a snake. What if as a monkey you tried to act as a snake? Why would that be hard?? Because you're a monkey!! Monkeys don't slither around on the ground and eat rodents. Monkeys swing around in the trees and eat bananas. That's why Paul asks Peter why he being one thing lives like he's someone else. … "You are a Jew, yet you live like a Gentile and not like a Jew…" (Gal. 2:14)
So I tell you this, and insist on it in the Lord, that you must no longer live as the Gentiles do, in the futility of their thinking. They are darkened in their understanding and separated from the life of God because of the ignorance that is in them due to the hardening of their hearts. Having lost all sensitivity, they have given themselves over to sensuality so as to indulge in every kind of impurity, with a continual lust for more. You, however, did not come to know Christ that way. Surely you heard of him and were taught in him in accordance with the truth that is in Jesus. You were taught, with regard to your former way of life, to put off your old self, which is being corrupted by its deceitful desires; to be made new in the attitude of your minds; and to put on the new self, created to be like God in true righteousness and holiness. (Ephesians 4:17-24)
This is the process of salvation known as "sanctification". This is not something that we really do, but only by the power of Christ are we being made into His likeness. We are to live as Christ has lived and reflect our new nature given to us at the time of re-birth. Therefore, if anyone is in Christ, he is a new creation; the old has gone, the new has come! (2 Corinthians 5:17)
Truths about someone without Christ
…you were dead in your transgressions and sins… Eph. 2:1
…you followed the ways of this world… Eph. 2:2
…you were separate from Christ… Eph. 2:12
…excluded from citizenship in Israel… Eph. 2:12
…foreigners to the covenants of the promise… Eph. 2:12
…without hope and without God in the world… Eph. 2:12
… we were in slavery under the basic principles of the world… Gal. 4:3
Truths about someone in Christ
…predestinated us unto the adoption of children… Eph. 1:5
…we have redemption through his blood… Eph. 1:7
… the forgiveness of sins… Eph. 1:7
…we have obtained an inheritance… Eph. 1:11
… you were marked in him with a seal… Eph. 1:13
…made us alive with Christ… Eph. 2:5
…God raised us up with Christ… Eph. 2:6
…seated us with him in the heavenly realms… Eph. 2:6
…we are God's workmanship… Eph. 2:10
…You are all sons of God through faith in Christ Jesus… Gal. 3:26
…you are Abraham's seed… Gal. 3:29
…heirs according to the promise… Gal. 3:29
…So you are no longer a slave, but a son… Gal. 4:7
…But you are a chosen people… 1 Pet. 2:9
…a royal priesthood… 1 Pet. 2:9
…a holy nation… 1 Pet. 2:9
…a people belonging to God… 1 Pet. 2:9
…you, as aliens and strangers in the world… 1 Pet. 2:11
I don't know about you, but I find the whole process of sanctification to be quite daunting. I find myself failing to carry out the commands of Christ and to put off the old-man. I find the new-man to be seemingly weak and unlike me. It's hard. Remember that this process of living out our lives like Christ is not something we can do in our own strength. We are not expected to just become holy or "be perfect". We need the Spirit's work in us to help us. However, we are responsible to push forward. To continue to remember who we are in Christ, in whom our identity lies. Let us push onward in our new faith in Christ. The Apostle Paul writes, "You are all sons of God through faith in Christ Jesus, for all of you who were baptized into Christ have clothed yourselves with Christ. There is neither Jew nor Greek, slave nor free, male nor female, for you are all one in Christ Jesus. If you belong to Christ, then you are Abraham's seed, and heirs according to the promise." (Galatians 3:26-29)
Let us remember who we really are today. Let us remember that we are citizens of heaven, not of earth. Let us remember that we are sons and daughters of the Living God. Let us remember that we were born into His family. Let us remember that we are saved and therefore are servants of Christ. Let us remember that we are Christians.